Liis Remmelg
SULGKAAL - new brand in the web shop
July 15, 2015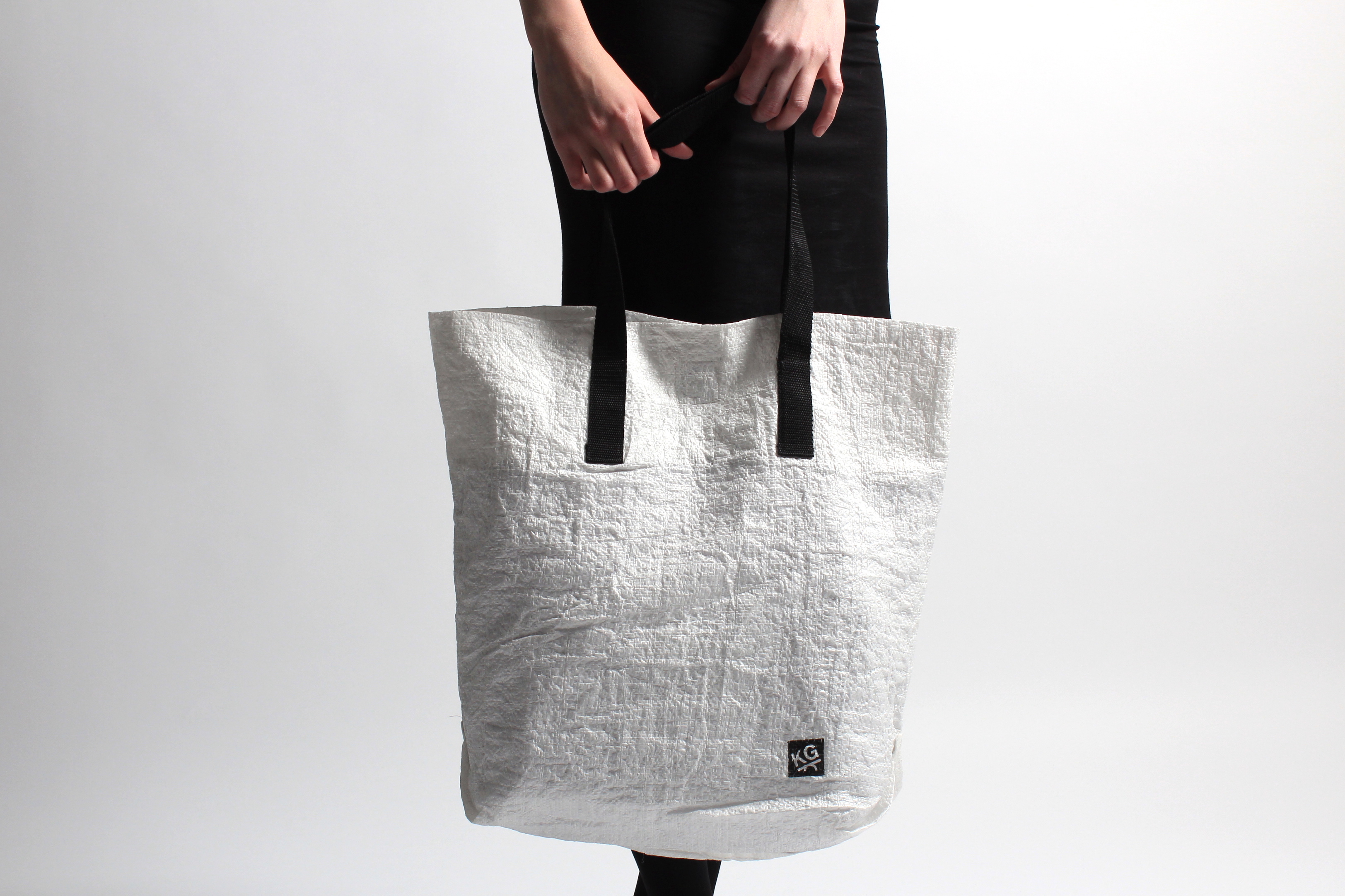 "Featherweight" in Estonian: boxing and martial arts weight class made of two words - feather (sulg) and weight (kaal) - SULGKAAL. A design brand led by two Estonian female designers - Pirjo Kullerkupp and Anu Ernits.
A line of accessories / bags made of woven polypropylene sugar bags.
SULGKAAL is light but tough. Like you have to be in a modern world. SULGKAAL is affordable. Today's fashion is mostly overpriced. SULGKAAL is durable. Product names refer to kilograms that the bag can hold – 5kg, 25kg, 30kg, 50kg. No cuts – most of bags are made of one piece for durability and simplicity. No waste – all the bags are recycled and would have been thrown away otherwise.

SULGKAAL bags are simple and durable. In order to maintain clean form, designers have used the original cylindrical shape of the sugar bag and make as few seams as possible. Woven polypropylene is light, soft and even somewhat tender material, that is very resistant to time, weight and weather. The material is always the same but with variations. Some bags have lettering on them, some are softer, whiter or more transparent than others. All the bags come with black waterproof polyester lining and a big zipped pocket inside.